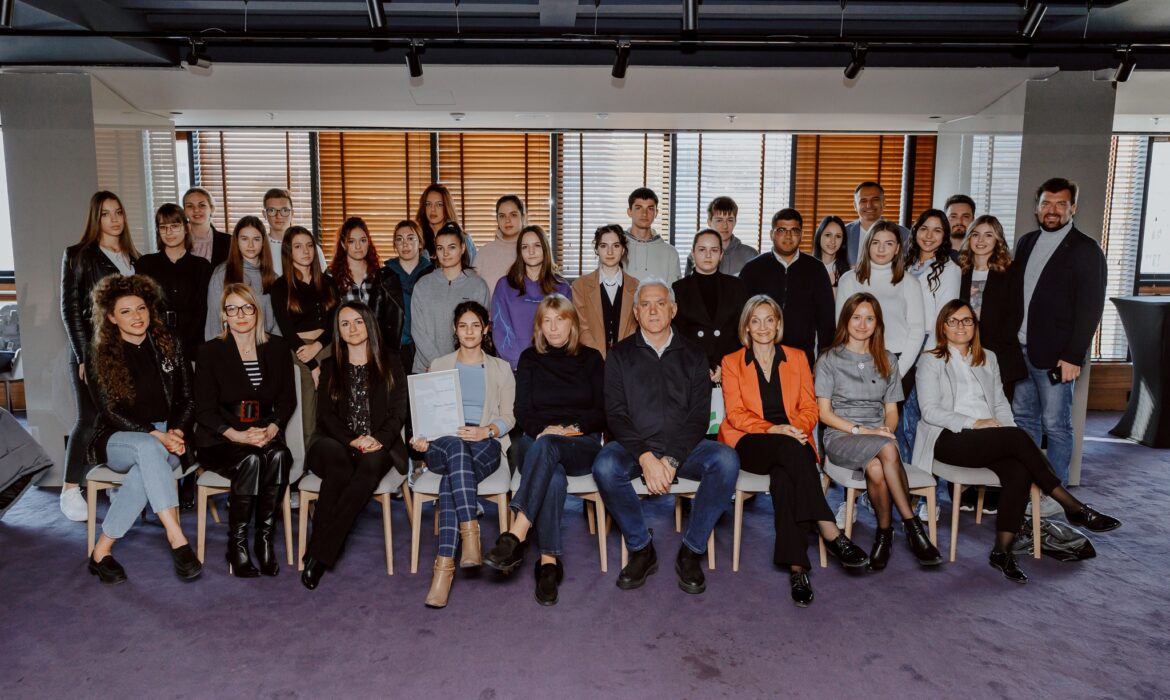 The beginning of November was marked by the inauguration of the tenth jubilee generation of young ambassadors in Niš.
We welcomed our young ambassadors and a lot of new knowledge, skills and challenges in their mandate.
This important anniversary was also an opportunity to thank our friends, without whom the Young ambassadors would not be what they are today. We have chosen new honorary ambassadors of our association, dear friends who help us grow and reach new heights year after year.
Slavica Marković-Sandić from the Embassy of Sweden in Belgrade/Sveriges ambassad i Belgrad, Jelena Radovanović from the Istituto Italiano di Cultura in Belgrade, Snežana Stanojević from OTP Bank of Serbia, Ivana Petrović from the Metropolitan University, Miljana Nenadov from the National Theater of Niš, Marta Brusky and Gianluca Pastorelli from the Diesis network, Milan Janić and Tadej Slapnik, have been wearing the badge of honor since today.
For the fourth time, the award "Filip Ćirković" for the most active young ambassador for the previous generation was given. The award went to ambassador Miljana Petković.