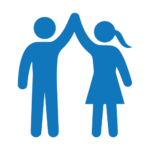 YOUTH SOCIAL ENGAGEMENT
Strengthening the capacity of youth through actions aimed at the personal development of each individual with the idea of further contributions to the development of the local community.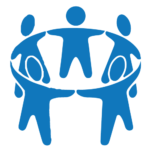 ACTIVE AND EMPOWERED YOUTH
The open society in which youth are actively involved in the community development and regional cooperation through the participation in the processes of making and implementing decisions.
Young Ambassadors (Mladi ambasadori) is a youth organization established in January 2014 with an aim to strengthen the capacity of young people through actions aimed at multi – sectorial cooperation and development of each individual with idea of future contributions to the development of local community.
The initiative "Mladi ambasadori" is an unique project of youth participation and involvement in different areas (cultural, educational, training) and there is no similar initiative on the EU level. It is a role model of youth activation with the perspective to share awareness and knowledge among multiple generations carrying European values.
During 7 years, Young Ambassadors implemented 48 projects and more than 300 educational workshops connected with personal and professional development of people from different social groups in community. Main activities are focused on culture and creative industries, entrepreneurship, social economic, market placement and sustainable development of local community through education, peer to peer communication, exchange of knowledge, digital transformation and advance technologies.
From April 2018 Young Ambassadors are member of the Diesis Network – EU Network for Social Entrepreneurship. Young Ambassadors are founders of the Blockchain Hub Serbia – hub for implementation of blockchain technology in Serbia.
"Young Ambassadors are an excellent example of brilliant local partners who are enthusiastic, professional and above all, sincerely dedicated to what they do. Our joint project AjSiTi was one of the most successful events we've ever had!"
"Young Ambassadors from Nis are an active partner of the French Institute in Nis, Serbia in the sphere of local partners. They are involved in many innovative projects and they motivate the young generation. Their actions are very helpful."
"Young ambassadors are the new energy of the city, the city's potential that we must cherish. Young people of Nis, who are a part of Young Ambassadors, represent the authentic opinions and attitudes of young generation citizens of Nis. These are the people who promote the city in the best light, who change Nis and make it a better place for themselves and others; people who are to be heard and to whom all doors should be opened, so that they may succeed in their noble efforts."
"It's always nice to see that the young people are the leaders in the promotion of positive values. It seems to me that Young ambassadors took over the responsibility for actively involving youth in all areas of the local community. The have only taken the first steps and they should be further supported."
"Over previous years we had a pleasure to cooperate with Young Ambassadors in various occasions. I want to thank you for the opportunity to bring experts from Austria to south-east Serbia. I wish you all the best in the future, a lot of exciting projects. We are looking forward to continue cooperation."
"Ministry of European Integration is cooperation intensively with Young Ambassadors in previous two years. The reason is very simple, projects that Young Ambassadors are implementing in Nis, Krusevac and Novi Pazar are very important for us. They are showing that young citizens in our country can be quality included in speaking and critical thinking about EU accession process of Serbia."